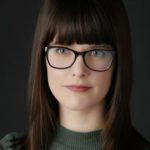 Kate Harris
Youth Counsellor
Kate Harris is a children and youth educational counsellor trained at McGill University.
Research and work experience has been focused on child and youth protection, rehabilitation for youth and adult offenders, telephonic crisis intervention, and emotional regulation within ecotherapy.
Kate uses a holistic psychotherapeutic approach to counselling, aiming to include an individual's experiences, situation and resources as a whole in order to address and support their needs.
She has constructed and facilitated workshops addressing: parental techniques and support, ecological approaches to emotional regulation, anger management, and awareness and signs of child and youth maltreatment within schools.
Sessions
April 18, 2021
10:30 - 12:00